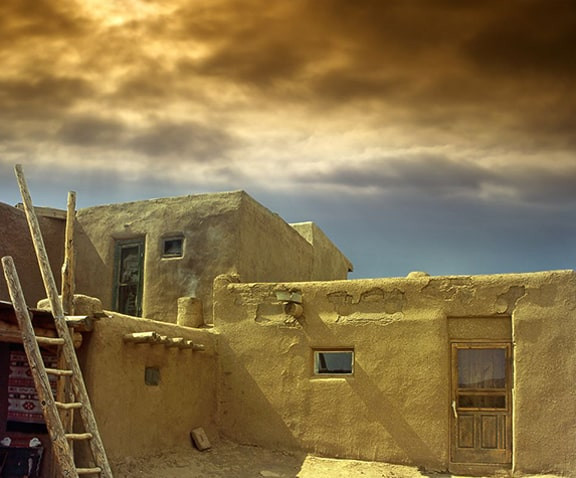 Having been a homemaker devoted to her family, Norris found she now had more time since the children were in school. She went to work for at a local real estate company and was quickly engrossed in the business. After quickly observing that customers were sometimes treated with indifference, she decided to get her real estate license and start her own brokerage business. That was in the late nineteen seventies she has been in business ever since. Her dedication to service does not change. Initially Norris was a one-person office. She has fond (?) memories of having to go into her office on cold winter mornings and start a fire in the wood burning stove, the only source of heat. Knowing that she needed support to accomplish her vision of "complete customer satisfaction" she started a full service agency in 1982.
Affiliated with TAOS REAL ESTATE GROUP International since the early 1980s, this relationship has continued for almost fifteen years. Throughout the 1990s, her office, with every modern convenience, has been located at 829 Paseo Del Pueblo Sur at the south end of Town. It is a full service real estate brokerage business including residential, Taos New Mexico Homes For Sale, multi-family and land sales, business opportunity and commercial / investment transactions.
Over the years, this business has changed. What was a straightforward transaction becomes more involved because of increased regulation and needed documentation. Prices increase to the point of excluding some with more moderate means. Yet the objective is to provide a needed service. These challenges are what give this company the incentive to continue to excel.
Every so often, there is an urge to slow down and do things in a more relaxed manner. But it remains that if you do this business, there is only one way to do it-in a way that places clients and customers above everything else. This is our philosophy at TAOS REAL ESTATE GROUP Award, LLC and we strive to achieve it daily! What make it possible are the interactions of our staff, sales associates and clients and customers, for which we are ever so thankful.